So, a couple of months ago, I got together with some of the best wedding suppliers in Norfolk, for what has to be the grandest styled shoot of my career in photography so far! With the beautiful Godwick Hall acting as hosts, Magical Tipis set up their magnificent wedding Tipi in the newly christened Magical Meadow – where from now on, couples can choose to have their wedding reception, in addition to the magnificent Barn. We could not have ordered a more perfect day – you just have to see the blue skies and the golden yellow of the surrounding Norfolk fields to see that. Perfect day, perfect spot, perfect suppliers – what more could a photographer ask for?
A horse? A stunning, perfectly behaved horse? With the looks of the ex racehorse that he is? With an owner who can ride like a dream and who looked like a model? Oh ok – we got those too! Soon the area was overflowing with gorgeous models, immaculate children, a Bell Tent as dressing room and make up studio, the prettiest signs, accessories, flowers – it was heaven. Oh and we had a baby too – wonderful little SJ.
And then the dresses! Heaven! Jennie Cross Brides is East Anglia's only stockist of the renowned bridal gown designer, Wendy Makin. Jennie had put very careful thought into which dresses would suit each model – and of course, which dress would look amazing on Alice, our model on horseback. Well, look for yourself and see!
I'm really pleased to say that the shoot has featured on the cover and inside the current issue of Your East Anglian Wedding, and yes, a Winter one is planned too! Everybody who helped is listed at the end – so whatever your wedding plans need, to get in touch!
This is a Sisterhood Story post- so do click on Isabelle to go to the next in the blog circle!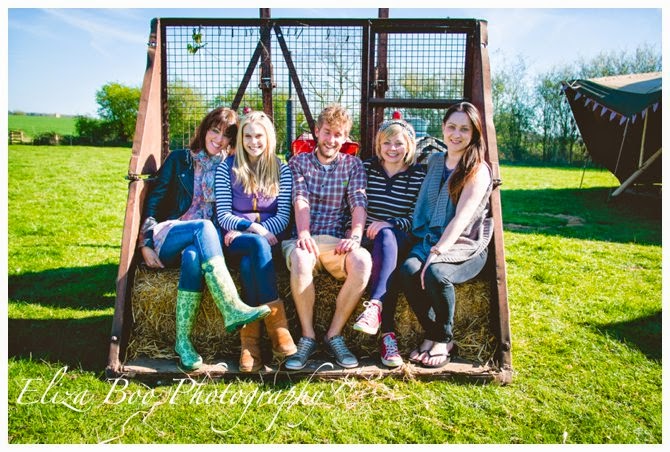 Some of the team!
A huge thank you to all who helped make this such a successful shoot:
Tipi – www.magicaltipis.co.uk
Bridal Gowns – www.jenniecross.co.uk
Flowers – www.libbyferrisflowers.co.uk
Venue – www.godwickhall.co.uk
Make Up Artist – www.pauladaynes.co.uk
Menswear – www.slaters.co.uk
Signs – www.argentandsablesigns.co.uk
Interior decor – www.labelleamour.co.uk
Dessert table – www.facebook.com/thelittlepartycompanyuk
Childrenswear – www.coccolinonorwich.co.uk
Crocheted head dresses – www.themercerie.net
Jewellery – www.jewellery-room.com
Horse – Reginald
Models – Alice, Flora, Jordan, Joe, Simon and brother & sister, Evie and Swailey.